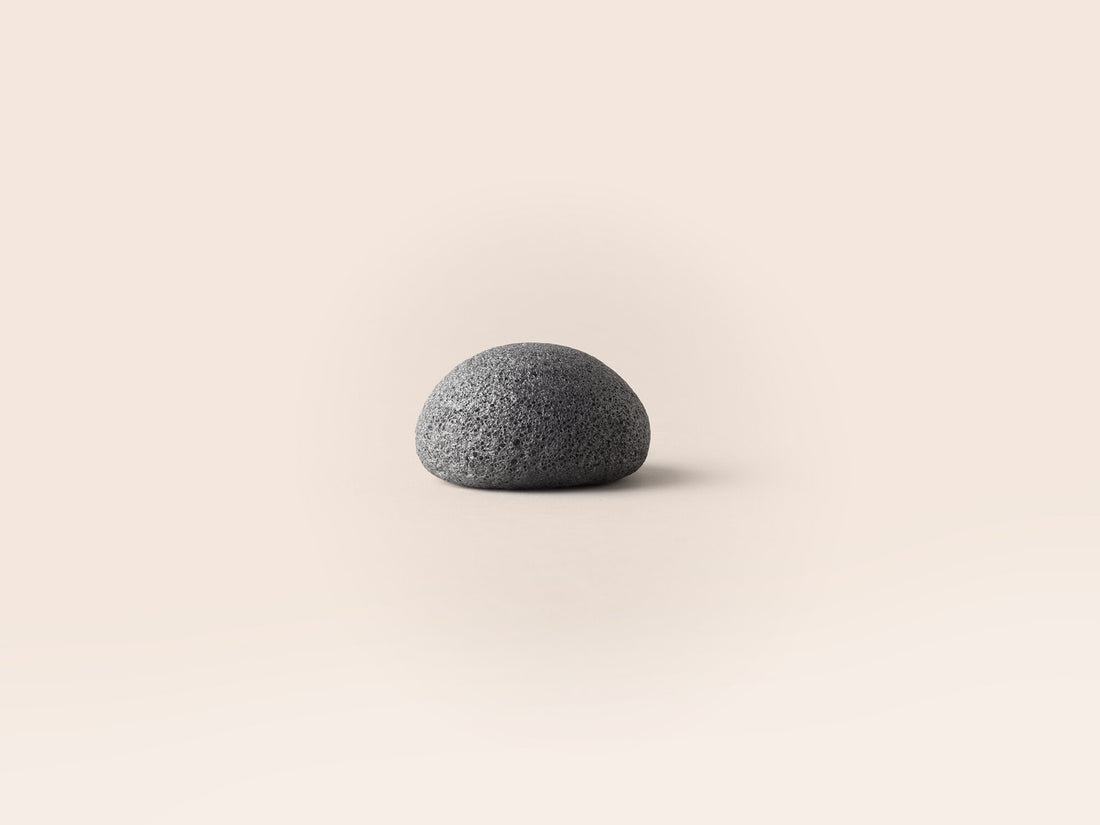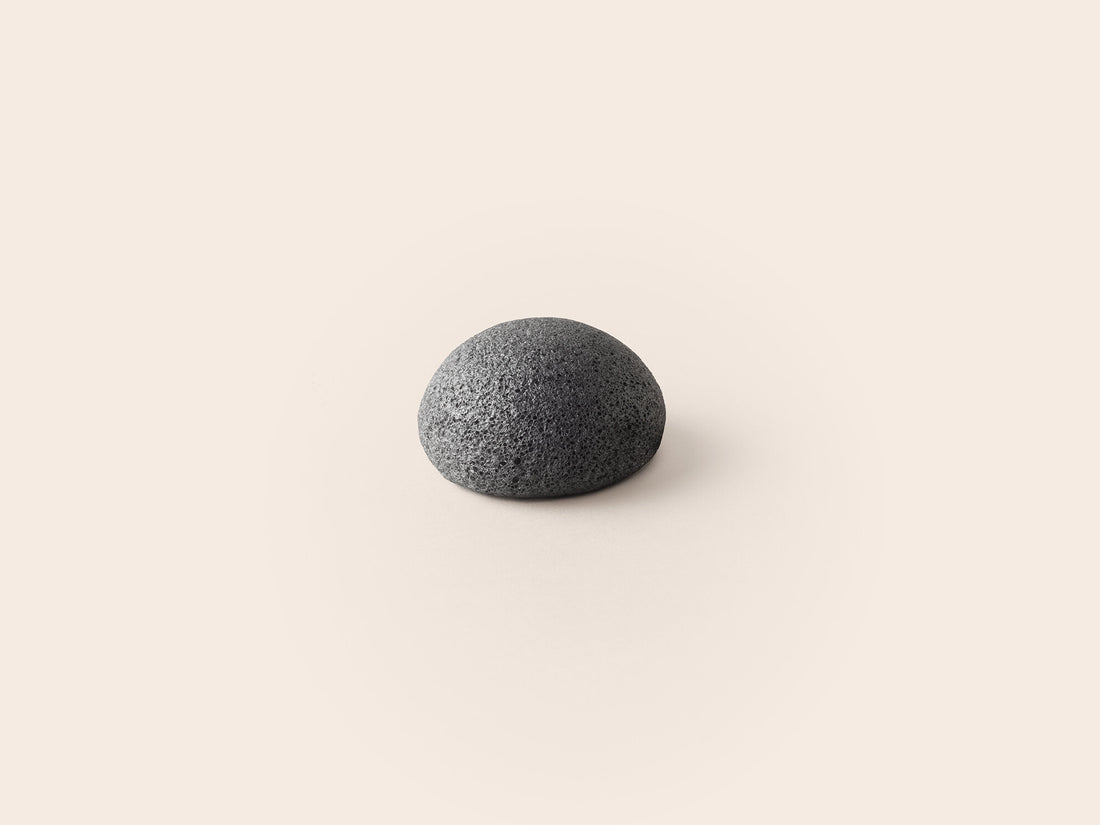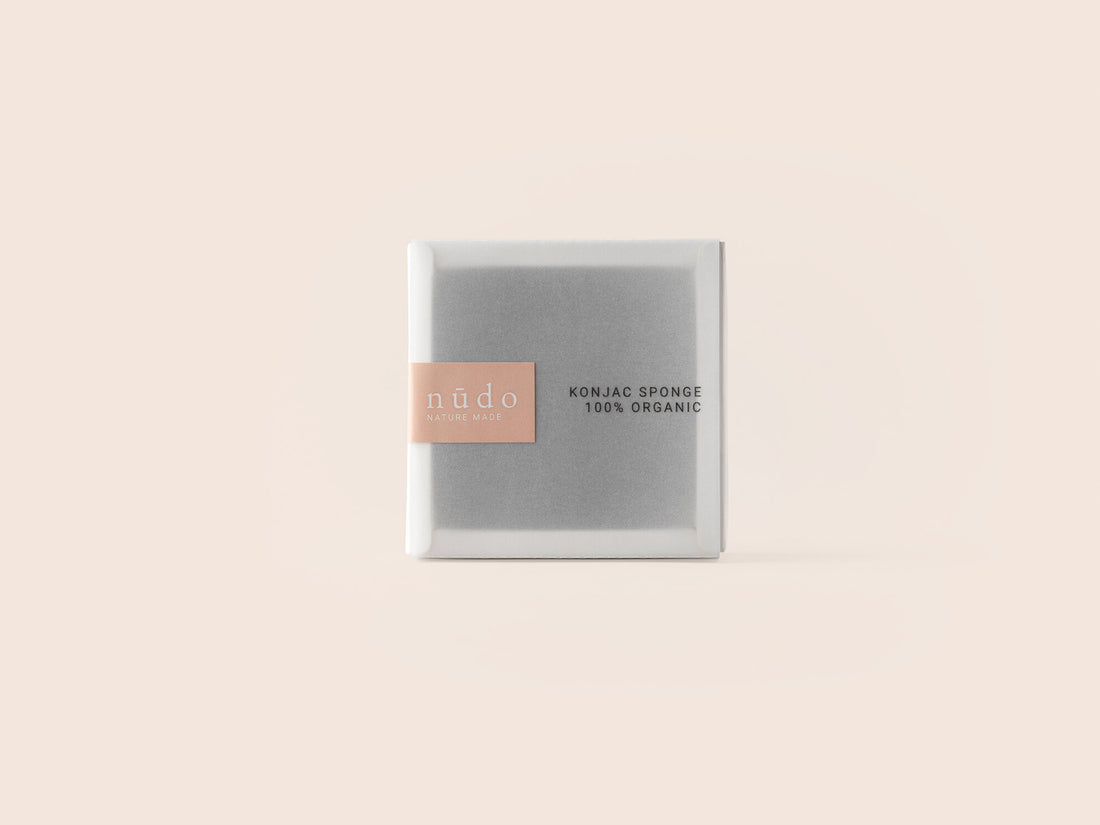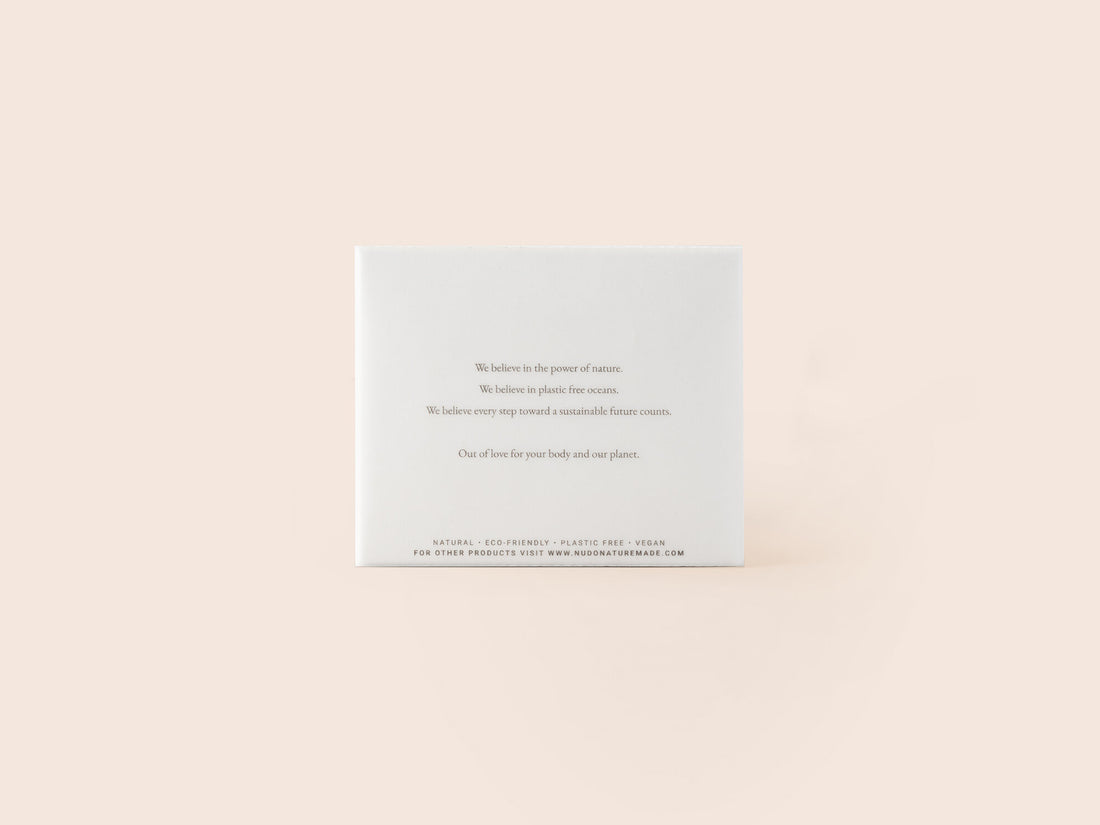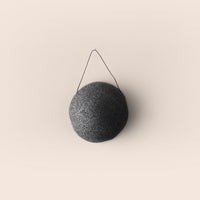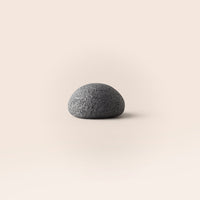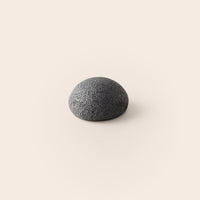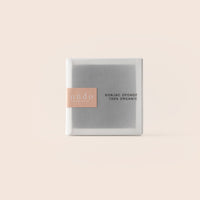 Konjac Sponge - Charcoal Powder - Purifying Properties
100% NATURAL
Enriched with Charcoal Powder

Healthy Face Cleansing

For Oily Skin

Dried Semi-circle - 6.5 cm

Rich in Mineral

Removes Oil, Dirt, Toxins

Stimulates Blood Flow
natural • eco-friendly • plastic free • vegan
At nudo we make sure to only use 100% recyclable paper packaging.
Konjac sponges are a great asset to keep your skin healthy, free of bacteria, significantly reducing acne. However, if you use your konjac sponge on a regular basis it will slowly loose its beneficial properties.

In order to keep your skin healthy and clean, it is recommended to dispose of it after 8-12 weeks. If you use it on a daily basis, we recommend changing it after 4-6 weeks.
Soften the sponge by soaking it into warm water. Squeeze it to remove the excess water. You can leave it naturally or add your facial cleanser. Gently massage your face. When finished, rinse the sponge, squeeze the excess water out and hang to dry.