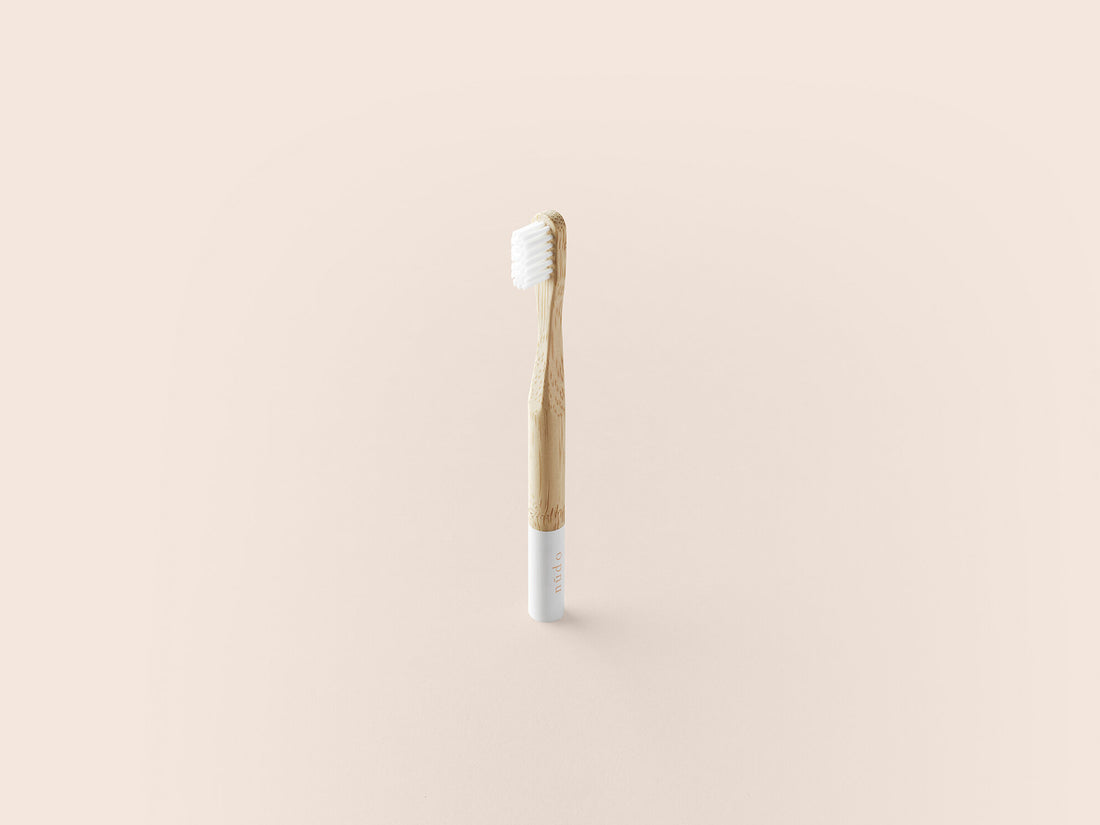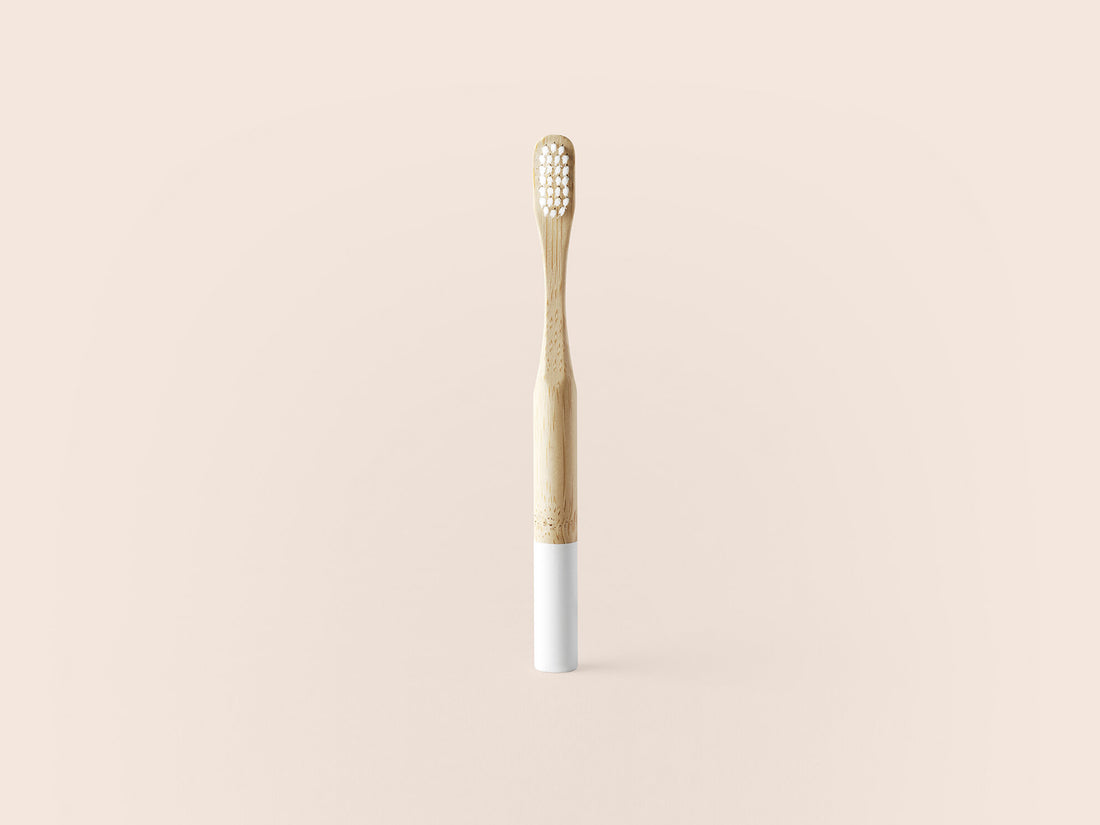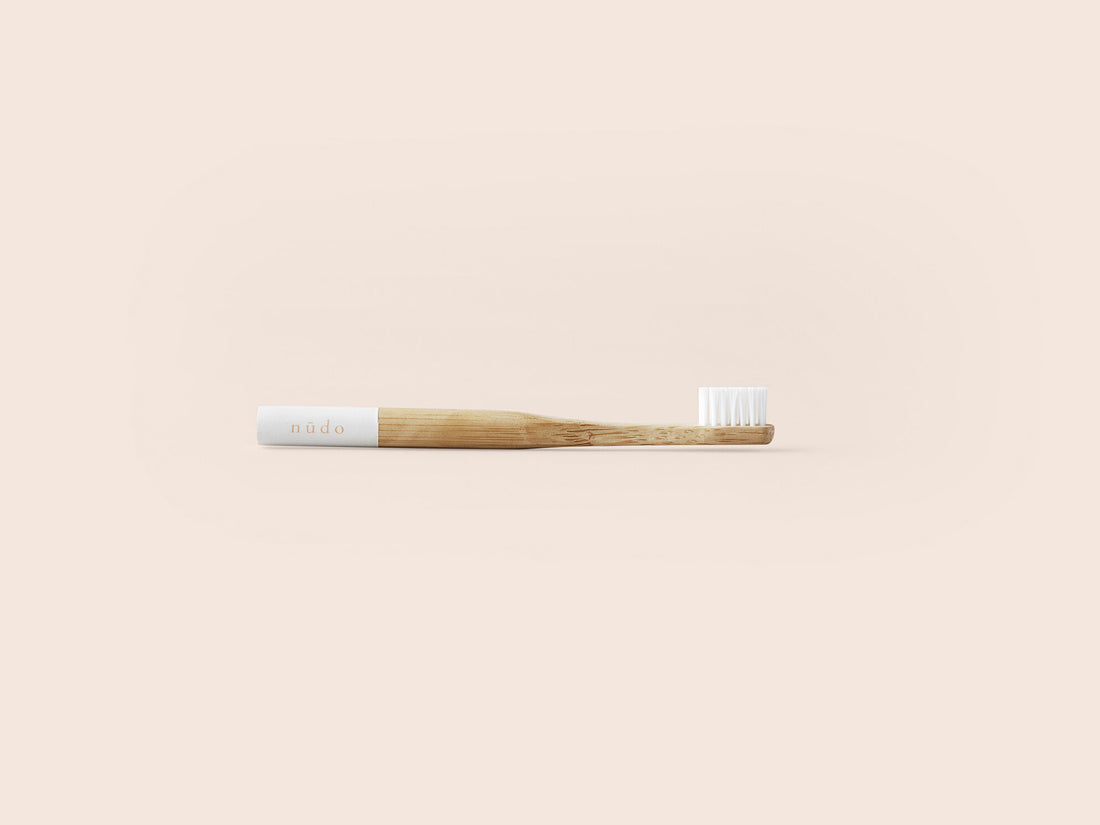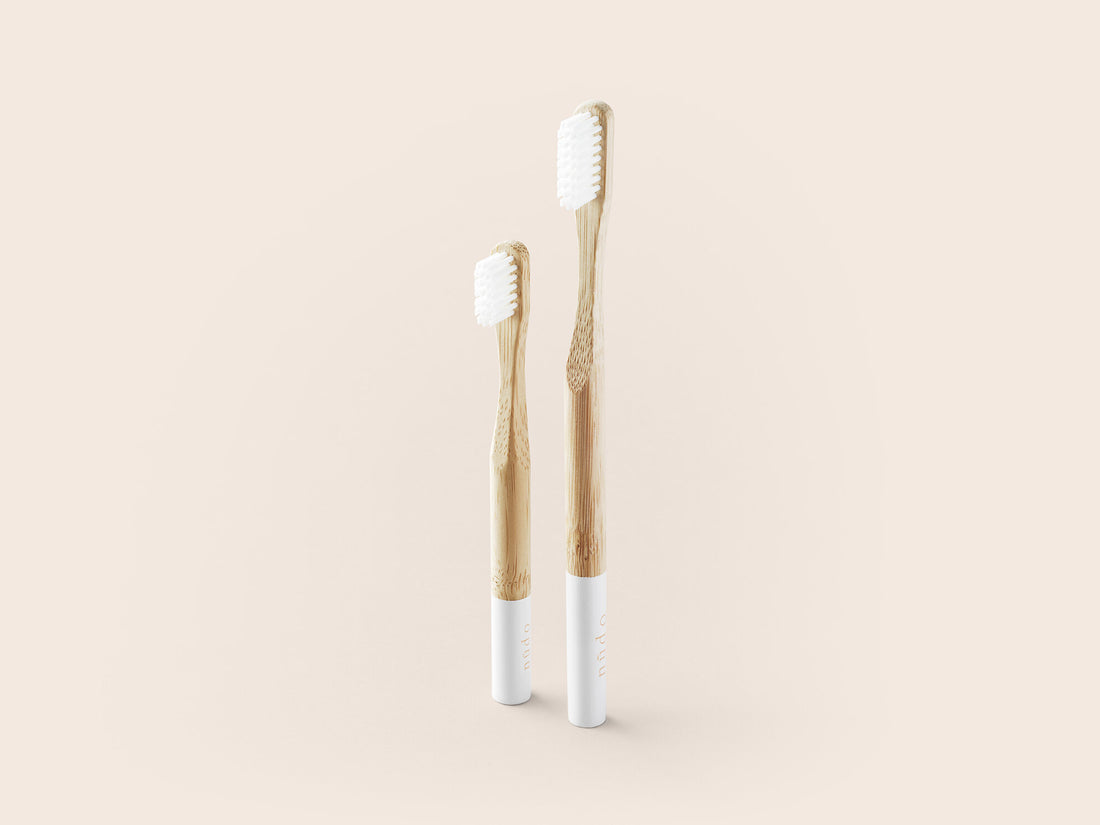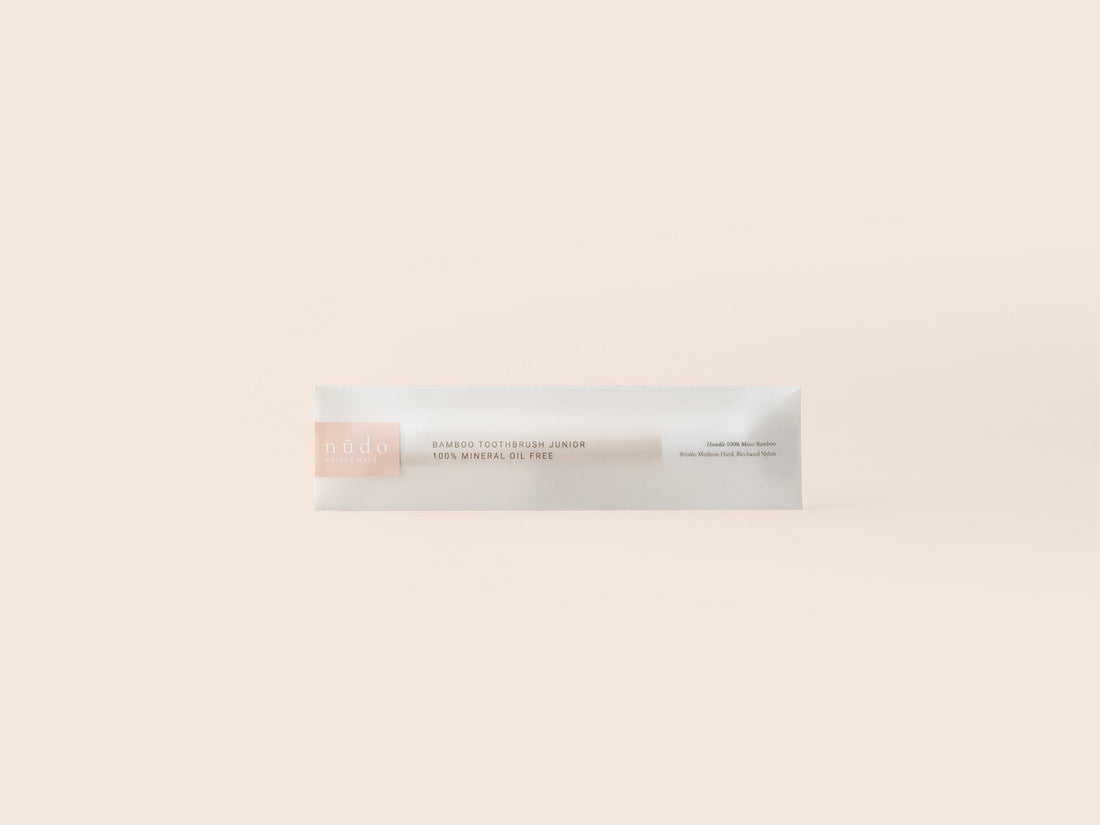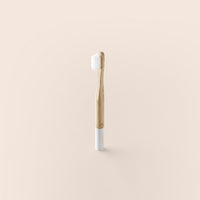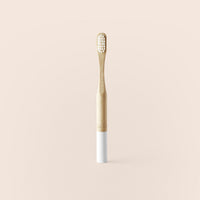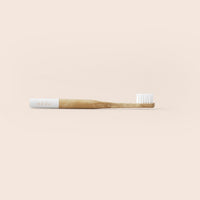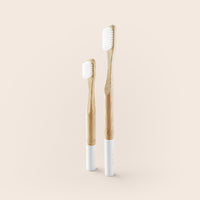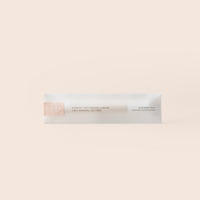 100% MINERAL OIL FREE

Handle 100% Moso Bamboo

Bristles Medium Hard, Bio-based Nylon
natural • eco-friendly • mineral oil free • vegan
At nudo we make sure to only use 100% recyclable paper packaging.
All nudo products can eventually be disposed of in the organic bin. Our line is made of natural materials, it will therefore blend with nature once again.
Caution: before disposing our bamboo toothbrushes, make sure to separate handle and bristles. The bristles are made of natural castor oil, a renewable raw material, yet not compostable. We are working on finding a compostable solution however, there are no equivalent valuable options yet. You can easily isolate the upper part with a bread knife or pick out the bristles with pliers.